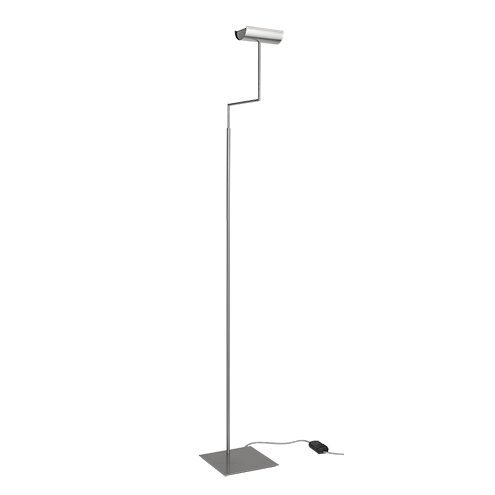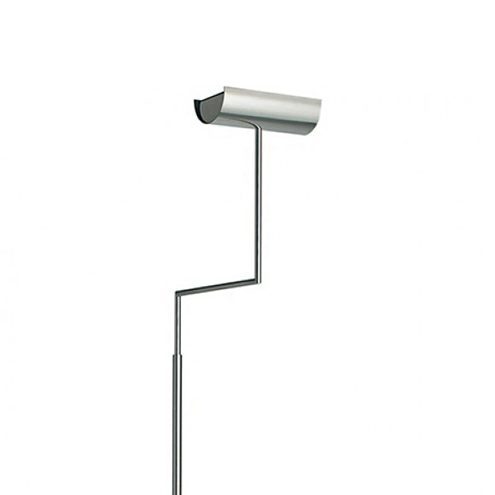 Standard lamp with tubular body and brushed stainless steel base, Polished stainless steel diffuser. Highly reflective plain aluminium reflector. Black or grey braided cable with current control. 
By Álvaro Siza Vieira
NB: Product fitted with European 3-pin plug as standard. Adapter plug for different socket configurations not supplied. 
LED 18W, 1400lm, 2700K, black cable
£590 includes VAT. Shipping cost to be advised
Dimensions: 1925mm tall, 190mm width at uplighter. 
Lead time: a minimum of 4 weeks'.  
Non-refundable full payment payable in advance.
For enquiries, or to discuss an order please email richard@craftdesignconstruction.co.uk or click here